Home
About US
Our Services
Our Products
Support
Contact US
Rates
DIDs
Docs
Solutions

WHOLESALE PREMIUM RATES for qualified resellers only. Rates updated twice monthly.
Please click here to download PREMIUM RATES in USD Effective Mar 31st, 2011
We recommend premium routes for hosted pbx services. We provide CLI (caller id), DTMF RFC2833, codecs g729a and g711u for US routes. If you need Quality of Service (QoS) for your US business Hosted PBX services (Cloud Computing Services), please contact us about our Managed T1 and SIP Trunking services direct to US business premises.For international destinations, our premium routes will allow multiple redundant carriers to same destinations.
WHOLESALE DELUXE RATES for qualified resellers only
Please click here to download DELUXE RATES in USD Effective October 10th, 2010
For lower cost g729a international routes with no guaranteed caller id, please use our deluxe routes pricing. The lower the price, the least cost routing mechanism in our Porta VoIP Switch will pick the lowest cost routes. This limits the number of carriers than can connect your call. This may result in lower Average Call Duration (ACD) and Answer Seize Ratio (ASR) for certain international destinations. So in the VoIP business, the higher the cost, better the route, as you will have multiple redundant carriers for each destination.

Please review our minimum requirements for each plan by clicking here.
Premium business class call quality for US destinations. Standard call quality for international routes. Recommended for hosted pbx services. Uses premium carrier routes.

Billing interval 1/1 except US 6/6, US Directory 411 60/60 and Mexico 60/60. 70% of US calls must be to RBOCs.
For US termination, FCC may require USAC fees to be paid directly.
Please click here for legal requirements

Requirements: Minimum US$500 bank wire transfer. Terms: PREPAID
Wire transfer payments are posted into your accounts during normal business hours.
For other methods of payment, please contact Customer Accounting
Due to security reasons, we no longer provide free test accounts nor UK and Austria "premium services".
$4.95 Demo accounts can be ordered by clicking on "VIEW DEMO" graphic.

You must register with support before placing this order. Please specify in ticket, for PortaBilling Department, what services you wish to test. We can refund in full if you are not satisfied.
Wholesale Rates are in US Dollars and are subject to change based on market conditions.
Please scroll down to view all our VIP rates and requirements.

Our wholesale minutes are provided primarily for those who use our Private Label Porta , Genband Nextone or Mera Voip Soft Switch Services.

We are selective in bringing aboard the right team of resellers who have the commitment, technical and sales skills to continue to succeed and grow with our private label VoIP services in this VoIP telephony revolution. We may provide ramp-up time for qualified resellers to meet their monthly requirements.
for high volume special pricing please see below - by request only.
Only available for Reseller-In-A-Box or Reseller Enterprise Customers.

Good call quality and pricing for hosted pbx, regular residential voip services, calling cards and callback. Uses premium carrier routes with good pricing for high volume voip resellers.
Billing interval 1/1 (except US 6/6 and Mexico 60/60).
Requirements:
Minimum $1000 payment via wire transfer.
If y
ou are a high volume voip service provider, you can also use your own carriers and
routes by renting our Mera, Nextone Genband and Portaswitch
.

Choose Customer Accounting and submit a ticket with subject SPECIAL VIP RATES or email your reseller representative or Customer Account Manager (CAM).
Please provide your 5 top destinations and monthly volume to those destinations in your ticket. Your CAM contact information would have been emailed to you when you filled up the contact_us form.
Please note we can only offer SPECIAL VIP HIGH-VOLUME pricing to customers who pay for their minutes by wire transfer and sell over 100,000 minutes (actual minutes) per month. This is subject to Accounting approval.
For latest pricing and special rates you may contact our Help Center.
Reseller Sales 1-832-778-4967 during normal US business hours.
Please kindly register for a support account at http://support.globalink.us to contact us.
We apologize for the inconvenience. We look forward to serving you and answer any questions you may have via our ticketing system.
Our service has an uptime of 99.9% (please request for business class server when you sign up) with redundant sip and proxy servers with good call quality and subscriber ratio. The rates include our private label soft switch services.

While we strive to provide the best rates possible for the quality of service we provide, we do not compete on price alone. Quality of service is more important to us than just the price.

Please discuss with your Customer Account Manager (CAM) about whether you qualify for the Private Label Voip Porta Reseller Platform (tech skills required) or our Agent plan which may suit you better if you are more of a Sales Person.
VoIP HARDWARE OPTIONS
We support Cisco or Linksys Devices. Most open sip compliant devices will work on Porta Softswitch but our support is optimized for Cisco Linksys Devices as Cisco Devices provide excellent voice quality and codec conversion. Our automated device provisioning is available for for Cisco Linksys and Grand Stream devices. Our automated easy to use network helper script is available for PAP 2T voip adapters.
Porta Switch Rental - Reseller Enterprise Server (using own vendor for inbound and outbound routes)
If you are interested in renting our Porta soft switch, we recommend that your technical person has sufficient technical skills required to manage the switch. We will provide the back-end support and initial training.
We do not charge for incoming minutes. Most inbound did applications with voip devices registered to our server are not billed. If you are using our routes, your monthly charge will be minimal to cover basic support and licensing costs.

If you are not using our routes, we charge a processing fee to cover our costs of doing business. Fees are primarily determined by your method of payment, support requirements, volume of usage and routes used. For low volume it is $0.004 per minute processing fee for using your own routes once Accounting has approved your Reseller Application.

Standard support services are included and additional support can be purchased as needed for various services such as carrier provisioning, ssl or merchant configuration and custom web programming.


Wholesale Termination (please click for details)

Our wholesale termination services is included with any of our reseller plans. For security reasons, we no longer sell wholesale minutes to those who do not use our switch services. For security reasons, this amount must be paid by wire transfer only. Our hosted private label voip soft switch includes automated international DID provisioning, number porting and hosted pbx services. You can view your call history online and automatically recharge funds in your Porta Billing Web Control Interface.

For security reasons, this amount must be paid by wire transfer only.
You will need to purchase an initial $500 worth of voip minutes.

If you are interested in a demo account, please go to our online store
Call Conferencing on Porta Bridge

This module can be added to any package that has hosted pbx or PortaUM enabled for a nominal setup fee of $99.
Calling Card Private Label Services
available with Cisco IVR or PortaUM IVR. Cisco IVR allows own language customization and is available for a quote at http://support.globalink.us

Please note that we can setup your own gateways and access numbers on our Porta Switch. You may want to use our Reseller Deluxe Package Service as you can deploy your services faster. Discounts are based on purchase volume.


Callback Private Label Services
You have 2 legs for each callback call. All calls originate from the US. So if a person is calling from Cairo, Egypt to say London, you will have one leg of the call from US to London and another from US to Cairo. We recommend the
Enterprise Plan
for callback.
For SMS callback, please contact us via support ticket at http://support.globalink.us for more instructions.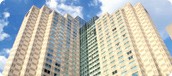 If you are interested in offering unlimited plans to your customers, you will need to buy wholesale minutes at our rates and may create your bundles for the specific markets you wish to target. Please contact your reseller representative about this service.
Hosted PBX Rates for Cloud Computing Services
There is no monthly charge for extensions. Each extension will include Unified Messaging (Voice and Fax ) and Auto Attendant IVR.

DID or Phone Numbers, SIP Trunking and PRI Channels
Please contact your reseller rep about our Virtual PRI offering. We can sell you virtual channels. You can buy low cost phone numbers and associate it with each Virtual PRI or channel. You may need to get more channels as you grow. A channel allows one concurrent call and unlimited incoming minutes.
Wholesale DIDs are sold to those who use our Private Label Soft Switch with automated API. Our low cost standard dids with 2 channels are not for high volume enterprise clients. For high volume use, we recommend that you purchase your own pool of virtual did channels. Each channel will allow one concurrent call. You can assign your dids to your own sets of virtual channel pools. Our channel pools may not be available for non-tier 1 cities.
You can also purchase pay-per-minute-dids if you do not wish to have your own channel bank and have high volume inbound call volume.
We do not sell dids for craigslist due to security reasons. International DID pricing varies by country and is available for purchase via the international DID API. International DID API can be added to your reseller interface for a one-time setup fee of $49 upon Accounting approval.

Please contact Support with your questions.
US DIDs are billed daily to improve your cash flow. All incoming minutes may be free depending on the wholesale plan you select. Using our internal did provisioning api, you can order one did at a time provided you are setup on our EZB class of servers. The other servers require a minimum order of 50 dids per order.

International DIDs prices starting at $4.50 vary by province and country.

We also provide engineering services to setup your own local phone numbers in your own country using our equipment. Please contact Support with your questions.

If you prefer unlimited inbound, you will need to get our PRI channels.

We can also provide toll free numbers, number porting and 911 services. There is an additional $1 regulatory fee for 911 enabled dids. False Outbound 911 calls may cost $85 per incident to avoid system abuse.
Please note activation charges may apply for phone number provisioning.
You may also use our approved list of third party did vendors who can support the codecs used on our network. Please check with support.
If vendor is not in the approved list, there may be an additional charge to have the vendor configured to work on our Porta Switch and monthly support fee to maintain that did vendor.
Please note that third party DID vendor support is only available in the Enterprise Plan.
Custom Support Services
We provide various custom services to help you with your business needs.
Please click here to review our other services.
Merchant Account Integration, Private Label SSL Certificates, Real Time Web Ordering or Signup, 911 Integration, Custom Inbound DID Vendors and other services are available. Additional costs may apply depending on your plan.
We can provide Quality of Service ( QoS) engineering for US destinations if we design the network for you. For more information on VoIP Tech Requirements, please click here.